Course Aim
In this leadership skills course in
Belfast
we aim to provide you with a range of practical tools and ideas to lead your team effectively.
The course is useful if you are new to leadership or an existing leader looking for a skills refresh.
Course Objectives
By attending this Leadership Skills course you will:
Know the difference between leadership and management and when to apply each function
Understand the wide range of skills you will need to possess to be an effective leader and manager
Know a range of leadership approaches and the situations each should be used in
Be able to get the team to a high performing standard in a shorter period as possible
Have built a clear development plan to develop the skills learnt in the workshop further.
Leadership Skills Tip
A good leader will set clear goals. The difference between a wish and a goal is to make it S.M.A.R.T Specific, Measurable, Achievable, Realistic and Time bound.
Course Content
Here's what we cover in our Leadership Skills training course in
Belfast
What is Leadership?
Defining what is meant by leadership
The differences between leadership and management
Leadership Skills
What are the skills required to be an effective leader and manager?
Exploring why these skills are needed
A simple approach to leadership
Using a simple leadership model to understand how it's done
Looking at a range of leadership approaches
Basic Leadership Skills
Questioning and Listening
Motivating and Inspiring the Team
Assertiveness
Influential Communication
Managing Performance
Dealing With Under-Performance
Setting SMART Goals and Objectives
Effective Performance Management Discussions
Performance and Development Planning
Decision Making and Problem Solving
Pro-actively Identifying Problems
Problem Solving Tools
How to Make Effective Decisions
Skills Practice
An opportunity to practice the skills
When you bring this course in-house, the content above can be tweaked and changed to meet the needs of your team.
Accreditation
Our Leadership Skills training course is accredited by the CPD Standards Office. This demonstrates our commitment to quality and industry best practices and you can be sure that the course you receive has been assessed to ensure it meets its objectives.

This course equates to 6 hours of CPD. After completing the course you will receive your CPD certificate and learning path document as record of your attendance.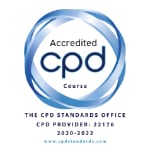 Download the Course Brochure
Download a copy of our Leadership Skills training course brochure below.
Who Delivers Your Leadership Skills Training Courses?
Our Leadership Skills courses are delivered by our friendly and highly experienced trainers. We live and breathe what we talk about in these sessions as we use most of the tools and techniques ourselves on a daily bases and bring this real-world experience into the session and the examples that we use.
Leadership is a collection of skills and approaches that, when used in the correct way and at the correct time can increase morale, improve communication, deliver increased performance and help achieve team goals quicker. Leadership is different to management and the course will help you to understand these differences.
What Types of Leadership Skills Are Covered?
We look at leadership styles and when and how to adapt yours, motivating team members, communicating with your team, providing feedback, setting goals, targets and objectives and coaching to develop skills and improve performance.
I'm New to Leadership/I've Been a Leader for a Long Time - Will This Course Help?
We've pitched the course is such a way that you should find it provides a good grounding for new leaders, but not too simplistic. It will also provide anyone who has been in leadership for a long time with a good refresh and hopefully some new ideas too.
Do You Have Any Leadership Skills Articles I Can Read?
Yes. We have lots of articles about Leadership Skills in the 
Leadership Skills section of our blog
.
Here are the most recent reviews that have been left for our Leadership Skills Training Course. If you would like to see more detailed reviews then please get in touch and we can pull some data from our course evaluations together for you.