Call Centre Management Training Course
Our Call Centre Management Training Course will help take the stress out of managing a busy call centre by providing you with lots of tips and techniques for effective call centre management.
Our Call Centre Management Training Course will provide you with skills that will help with prioritising your day, dealing with and developing people, motivating yourself and the team and using Management Information effectively.
This Call Centre Management training course is delivered as an in-house just for your business. We deliver the course as a face to face course and a live virtual online course.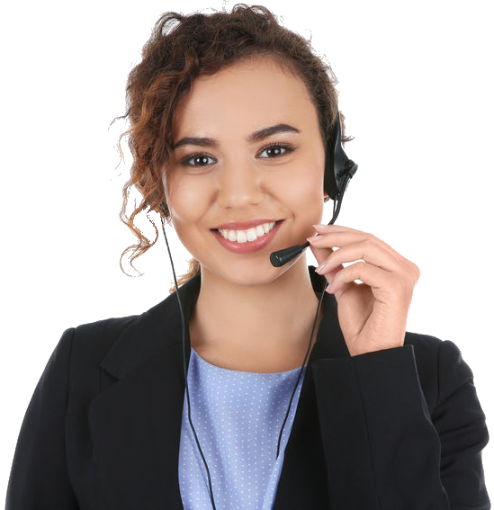 Interactive Sessions
We'll show you how to put the skills from your call centre management course into practice
Practical Tools
Gain the skills needed to manage a call centre and motivate your teams to deliver a great service
Always Engaging
Our training courses have been designed to be interactive and engaging, no matter how you attend
Call Centre Management Course – Details
Course Aim
Call Centres are a busy place, you'll know this if you work in one now. For that reason Managing in a call centre means you will be as busy as anyone in your environment.
Our Call Centre Management Training Course is designed to give the managers within a call centre the skills and techniques to manage effectively in this very specific environment.
We look at how to manage the time that you have available effectively, develop your team's skills, motivate yourself and your team members, and deal with issues quickly that need your immediate attention.
The course is highly interactive, providing ample time to put the skills into practice using a range of simulations and skills practice sessions.
Course Objectives
By attending this Call Centre Management Training Course you will:
Be able to effectively plan their day, leaving contingency time for issues that crop up
Know how to generate a sense of ownership from the team reducing reliance on the manager
Be able to deal with HR issues with confidence
Understand a range of tools and techniques that will help with managing time, planning and resource management
Be able to generate buy-in to change and manage the change process effectively.
Course Content
Here's what we cover in our call centre management training course:
The Call Centre
The role of the call centre in a business
The tasks of your call centre
Customer expectations of your call centre
Challenges faced by call centres
The Call Centre Manager
The role of the call centre manager
Leading and managing your team
The skills and behaviours of an effective call centre manager
Customer relationship management
Leading and Managing
Understanding your leadership and management style
Communicating effectively
Setting clear targets, goals and objectives
Linking to the organisational strategy
Call Centre Management Tools
Using management information (MI)
Using data dashboards and reports
Making decisions from your data
Your Team
Motivating your team to achieve high-performance standards
Coaching your team
Resource planning
Delegation
Team and business analysis
Personal Development plans
We will work with you to agree on the course content for your course based on your needs. The course can be delivered in 1 day or over multiple days.
When you bring this course in-house, the content above can be tweaked and changed to meet the needs of your team.
Download the Course Brochure
Download a copy of our call centre management training course brochure below.
Who Should Attend our Call Centre Management Training Course?
This call centre management training course is for anyone who is responsible for overseeing a call or contact centre or teams
If you want to:
Know how to manage your call centre to deliver great service
Be able to set clear service standards and monitor and measure agains them
Motivate team members to deliver great service
Have confidence in tacking performance issues in the call centre
Clear clear strategies for improving and maintaining service standards
Have a better approach to resource planning
Use management information to make better decisions
Then this call centre management course is for you.
The course is suitable for people of all levels and in all roles and industries. We can also reduce the level of the content making it suitable for Call Centre Team Leaders.
In-Person & Online In-House
A 1 day training course with one of our highly experienced trainers at your location or online. You also get
Course materials for each delegate to take away
A course certificate
Reporting on delegate evaluation
Free access to our eLearning training courses to keep your skills up-to-date
Access to MyRevolution Learning to retain access to your materials and stay in touch with your trainer
Our call centre management courses are delivered by our friendly and highly experienced trainers. We live and breathe what we talk about in these sessions as we use most of the tools and techniques ourselves on a daily bases and bring this real-world experience into the session and the examples that we use.
Call centre management is using a range of leadership and management skills, but highly targeted towards call and contact centre departments and teams
Absolutely. Just let us know what your objectives and main areas of focus are when you contact us and we can discuss how best to bespoke the course for you.
As we only deliver this course as an in-house course, we will work with you to understand who will be attending the course and ensure the course is pitched at the correct level for the attendees and that it looks specifically at your organisation and teams – whether that be for senior call centre managers or team leaders.
In-House Delivery
We currently only deliver this call centre management course just for your organisation. We can do this in-person at your office or a location of your choice or as a live virtual training course. We can deliver this via Zoom, Teams, Webex or any other platform that you are currently using and comfortable with.
Here are the most recent reviews that have been left for our Call Centre Management Training Course. If you would like to see more detailed reviews then please get in touch and we can pull some data from our course evaluations together for you.
Get a Quote
Bring this Call Centre Management training course in-house and train your team together at the same time.
Delivered online or in person at your business premises
Course content can be tailored to your specific requirements
Complete the form below to get a personalised quote from a member of our team.