Building a Customer Service Strategy Training Course
Our Building a Customer Service Strategy Training Course will provide your organisation with the skills and approaches needed to develop and embed a customer service strategy.
Do you want to embed a customer service culture in your business and have a clear strategy to deliver it? The course will help you understand why having a customer service strategy is vital to business success, examine how you currently do things, build your strategy and engage everyone in it.
This Building a Customer Service Strategy Training Course is delivered in-house just for your business. We deliver the course as a face to face course and a live virtual online course.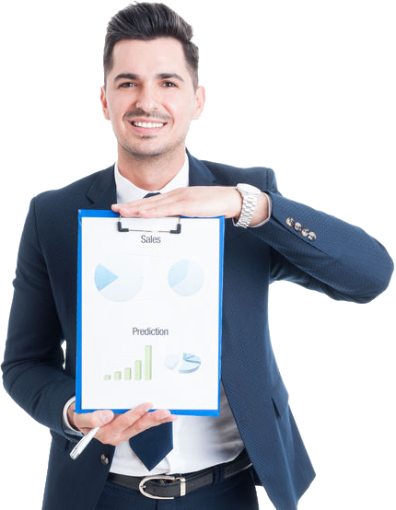 Interactive Sessions
We'll show you how to put the skills from your customer service strategy course into practice
Practical Tools
Gain the tools needed to develop and communicate an engaging customer service strategy
Always Engaging
Our training courses have been designed to be interactive and engaging, no matter how you attend
Building a Customer Service Strategy Course – Details
Course Aim
This Building a Customer Service Strategy Training Course provides the skills and approaches to put together a customer service strategy that delivers and how to engage those in the organisation who will need to deliver it.
Course Objectives
Those who attend this Building a Customer Service Strategy Training Course will:
Know how to develop a culture where exceptional customer service is at its core
Be able to define service standards and communicate these to the business
Know how to develop a customer service strategy document
Know how to engage people in the strategy and motivate people to achieve the standards
Be able to monitor the progress made and maintain service standards
Course Content
Here's what we cover in our building a customer service strategy training course:
Current Customer Perceptions
What customers currently think of the business?
How to find out what customers currently think?
Building brand awareness
The Vision
How do you want customers to describe your brand/business?
What does exceptional customer service look like in your industry/business?
What are your competitors doing?
Identifying the gap between current reality and the vision
What Makes Customers Loyal
Customer phycology
What drives loyalty and motivation?
How do people choose who to buy from?
Building the Strategy
Developing objectives to achieve the vision
Identifying quick wins and longer-term goals and objectives
Planning how to achieve the objectives (the steps and actions)
Documenting the plan in a way that is easily communicated
Planning how to communicate to gain maximum engagement and make people feel excited about the plan
Pre-empting Resistance and Challenges
Identifying what the challenges to the strategy might be
Answering the challenges
Developing support mechanisms for those who worry about the courses of action
Setting and Measuring Organisational Goals
Breaking the strategy down into departmental and team goals and objectives
Ensuring everyone understands the bigger picture
Keeping things on track and how to deal with the things that go wrong
Measuring the progress and communicating the results
When you bring this course in-house, the content above can be tweaked and changed to meet the needs of your team.
Download the Course Brochure
Download a copy of our building a customer service strategy training course brochure below.
Who Should Attend our Building a Customer Service Strategy Training Course?
This course is for anyone who has responsibility for customer service in their business and the strategy that describes how you deliver it.
If you want to:
Know what makes a great customer service strategy
Engage people in your strategy
Create a customer service culture in your business
Increase customer loyalty and satisfaction
Motivate team members to deliver better service
Have a better approach to customer service quality
Then this building a customer service strategy course is for you.
The course is suitable for people of all levels and in all roles and industries.
In-Person & Online In-House
A 1 day training course with one of our highly experienced trainers at your location or online. You also get
Course materials for each delegate to take away
A course certificate
Reporting on delegate evaluation
Free access to our eLearning training courses to keep your skills up-to-date
Access to MyRevolution Learning to retain access to your materials and stay in touch with your trainer
Our building a customer service strategy courses are delivered by our friendly and highly experienced trainers. We live and breathe what we talk about in these sessions as we use most of the tools and techniques ourselves on a daily bases and bring this real-world experience into the session and the examples that we use.
For any business to be successful it needs to have a customer service culture embedded into it. This culture should be top-down and strive to deliver exceptional service at every interaction with a customer. The strategy sets out the key objectives and steps that everyone in your business will take to deliver a great level of service.
Most successful companies have one. Without a strategy and standards, it becomes much harder to communicate your expectations to those who are responsible for interacting and engaging with your customers
We will begin the process of doing this in the course. We will give you the structure and components of the strategy and what you might put into it. We can develop and write your strategy outside of the course on a consultancy basis. Just Contact Us for an initial discussion on how we can help.
In-House Delivery
We currently only deliver this building a customer service strategy course just for your organisation. We can do this in-person at your office or a location of your choice or as a live virtual training course. We can deliver this via Zoom, Teams, Webex or any other platform that you are currently using and comfortable with.
Here are the most recent reviews that have been left for our Building a Customer Service Strategy Training Course. If you would like to see more detailed reviews then please get in touch and we can pull some data from our course evaluations together for you.
Get a Quote
Bring this Building a Customer Service Strategy training course in-house and train your team together at the same time.
Delivered online or in person at your business premises
Course content can be tailored to your specific requirements
Complete the form below to get a personalised quote from a member of our team.