Train the Trainer Training Course
Our Train the Trainer Training Course will show you how to design, deliver and successfully evaluate training courses.
Find out how to put structured lesson plans together, the basics of designing training sessions and practice the skills behind delivering a highly effective and engaging training course.
This Train the Trainer training course is delivered as an in-house just for your business. We deliver the course as a face to face course and a live virtual online course.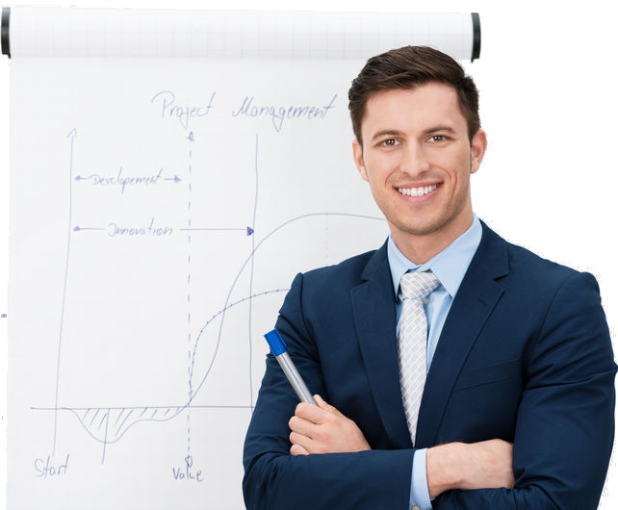 Interactive Sessions
We'll show you how to put the skills from your train the trainer course into practice
Practical Tools
Gain a toolkit for designing and delivering high impact and engaging training sessions
Always Engaging
Our training courses have been designed to be interactive and engaging, no matter how you attend
Train the Trainer Course – Details
Course Aim
This train the Trainer training course will provide you with a solid foundation of skills and knowledge on the process of learning, the role of the individual trainer and issues of importance when working with groups.
Course Objectives
By attending this Train the Trainer Training Course you will be able to:
Clearly identify the requirements of your training role
Write appropriate training objectives
Identify appropriate training materials and structure content to meet the objectives and needs of the audience
Select and utilise effective visual aids to support your training sessions
Confidently deliver effective training sessions
Overcome difficult situations or problems which may occur during training sessions
Evaluate the effectiveness of your training against pre-determined objectives
Course Content
Here's what we cover in our train the trainer training course:
The Training Cycle
Introduction to the stages of the training cycle
Trainer Skills
The skills required to train and develop people
Behaviours and attitudes of effective trainers
First impressions and perceptions
Preparing for the session
Understanding the needs of your customer or audience
Writing effective learning objectives
Structuring an effective training session
Choosing the right location and equipment
Delivering the Session
Getting off to a good start
Using visual aids and training aids
Getting the group involved
Different approaches to use
Dealing with difficult people
Closing the Session
Checking understanding
Motivating people to take the learning with them
Skills Practice
An opportunity to practice the skills
When you bring this course in-house, the content above can be tweaked and changed to meet the needs of your team.
Download the Course Brochure
Download a copy of our train the trainer training course brochure below.
Who Should Attend our Train the Trainer Training Course?
This train the trainer training course is for anyone new to delivering training courses or looking at wider aspects of design and delivery.
If you want to:
Know how to follow a cycle to help design and deliver effective training courses
Be able to set clear goals and objectives for training workshops
feel more confident in training design and delivery
Have confidence in communicating what your course is about
Know how best to approach the content to meet the course objectives
Have a better approach to planning and preparing for training events
Then this train the trainer course is for you.
The course is suitable for people of all levels and in all roles and industries.
In-Person & Online In-House
A 1 day training course with one of our highly experienced trainers at your location or online. You also get
Course materials for each delegate to take away
A course certificate
Reporting on delegate evaluation
Free access to our eLearning training courses to keep your skills up-to-date
Access to MyRevolution Learning to retain access to your materials and stay in touch with your trainer
Our train the trainer courses are delivered by our friendly and highly experienced trainers. We live and breathe what we talk about in these sessions as we use most of the tools and techniques ourselves on a daily bases and bring this real-world experience into the session and the examples that we use.
The course is ideal for those who are new to a training role. But, If you are looking to expand from just delivery and more into design, then the course will prove useful too.
Yes. There are plenty of exercises to practice the skills and time to have a go at delivering a short workshop to get some feedback from your trainer and colleagues.
Of course. Let us know your objectives and areas of focus when you contact us, and we will work with you to design a workshop that meets those needs.
In-House Delivery
We currently only deliver this train the trainer course just for your organisation. We can do this in-person at your office or a location of your choice or as a live virtual training course. We can deliver this via Zoom, Teams, Webex or any other platform that you are currently using and comfortable with.
Here are the most recent reviews that have been left for our Train the Trainer Training Course. If you would like to see more detailed reviews then please get in touch and we can pull some data from our course evaluations together for you.
Get a Quote
Bring this Train the Trainer training course in-house and train your team together at the same time.
Delivered online or in person at your business premises
Course content can be tailored to your specific requirements
Complete the form below to get a personalised quote from a member of our team.