Mental Toughness Training Course
Our Mental Toughness training course will provide skills and approaches to increase your levels of resilience and make sure you maintain a positive mindset in every situation you face.
Learn how to perform to the best of your ability no matter the situation or the challenge that you face.
This Mental Toughness training course is delivered as an in-house just for your business. We deliver the course as a face to face course and a live virtual online course.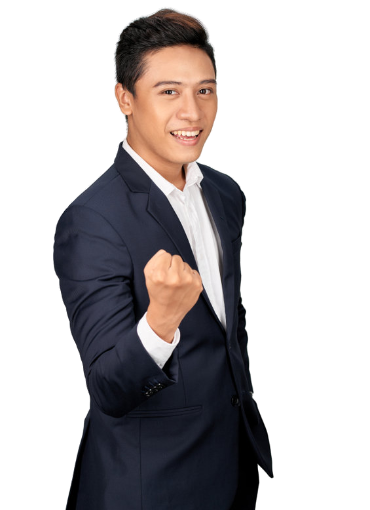 Interactive Sessions
We'll show you how to put the skills from your mental toughness course into practice
Practical Tools
Gain tools and strategies to become more resilient, no matter the situation or challenge you face
Always Engaging
Our training courses have been designed to be interactive and engaging, no matter how you attend
Mental Toughness Course – Details
Course Aim
This Mental Toughness training course will provide those that attend with strategies and skills to become more resilient when dealing with a range of challenging situations.
Course Objectives
By attending this Mental Toughness Training Course you will:
Understand the components of mental toughness
Have a range of strategies to remain in control and resilient in a range of different situations
Understand how your mindset and mental state affect our overall wellbeing and performance
Have some simple tools that you can apply in a range of situations to remain resilient and positive
Know how to help others to increase their mental toughness
Course Content
Here's what we cover in our mental toughness training course:
What is Mental Toughness?
Defining mental toughness
The benefits of increasing your levels of mental toughness
Common misconceptions about mental toughness
The Components of Mental Toughness
The 4 C's of mental toughness
How to apply the 4 C's
Mental toughness, attitude and resilience and how they work together
Mental Toughness Strategies
Strategies for the 4 C's of mental toughness
Being more self-aware and taking control of our feelings and emotions
How others and situations influence us to feel either negative or positive
The impact of stress on our mental state
Influencing others to be more positive
Control and Emotion
How to reduce the emotional responses you have to situations
Increasing the use of logic and control to deliver better outcomes
Thoughts, feelings and actions – the link between each
Techniques to stay in control of your emotions and remain positive and confident
Using Mental Toughness
How to use your mental toughness skills in a range of situations
Being mentally tough in your work-life and home-life
Helping others to increase their levels of mental toughness
When you bring this course in-house, the content above can be tweaked and changed to meet the needs of your team.
Download the Course Brochure
Download a copy of our mental toughness training course brochure below.
Who Should Attend our Mental Toughness Training Course?
This mental toughness training course is suitable for anyone at any level or any industry.
If you want to:
Feel generally better about yourself and more confident and positive
Have a range of strategies to use in challenging situations
Be able to exercise more control in your responses and reactions
Help others become more resilient
Then this mental toughness course is for you.
In-Person & Online In-House
A 1 day training course with one of our highly experienced trainers at your location or online. You also get
Course materials for each delegate to take away
A course certificate
Reporting on delegate evaluation
Free access to our eLearning training courses to keep your skills up-to-date
Access to MyRevolution Learning to retain access to your materials and stay in touch with your trainer
Our mental toughness courses are delivered by our friendly and highly experienced trainers. We live and breathe what we talk about in these sessions as we use most of the tools and techniques ourselves on a daily bases and bring this real-world experience into the session and the examples that we use.
Mental toughness is a collection of skills and strategies that when applied correctly, can help us increase our levels of resilience and reduce the impact that stress and other challenging situations can have on us.
It will. However, the course is not designed to replace professional medical advice or legal advice. We can provide you with tools and strategies but you may need to seek other kind of help in some cases. You're welcome to raise your challenges in the course – but please don't be offended if we let you know we can't help.
The skills and strategies that we look at can be used in all situations, whether business or personal.
In-House Delivery
We currently only deliver this mental toughness course just for your organisation. We can do this in-person at your office or a location of your choice or as a live virtual training course. We can deliver this via Zoom, Teams, Webex or any other platform that you are currently using and comfortable with.
Here are the most recent reviews that have been left for our Mental Toughness Training Course. If you would like to see more detailed reviews then please get in touch and we can pull some data from our course evaluations together for you.
Get a Quote
Bring this Mental Toughness training course in-house and train your team together at the same time.
Delivered online or in person at your business premises
Course content can be tailored to your specific requirements
Complete the form below to get a personalised quote from a member of our team.