Managing Performance Training Course
Our Managing Performance Training Course will provide you with practical tools and approaches to use when team members do not perform to the standards that are required of them.
Do you want to better manage under-performance in your team and business and create higher-performing teams and individuals? Find out how to use your performance management process to manage individual and team performance.
This Managing Performance training course is delivered as a scheduled open online training course or in-house just for your business. We deliver the course as a face to face course and a live virtual online course.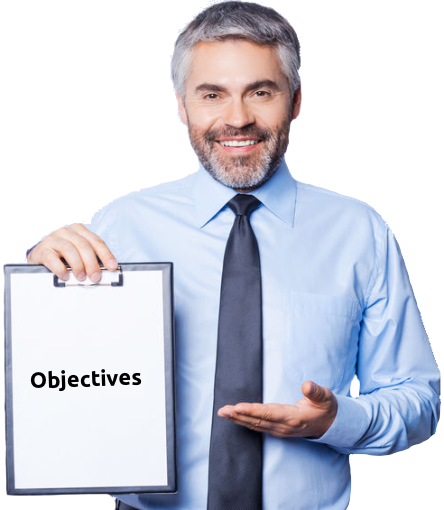 Interactive Sessions
We'll show you how to put the skills from your managing performance course into practice
Practical Tools
Gain the tools needed to manage under-performance and ways to increase performance levels
Always Engaging
Our training courses have been designed to be interactive and engaging, no matter how you attend
Managing Performance Course – Details
Course Aim
This Managing Performance Training Course looks at your responsibilities as a leader for managing performance, what you should do to set performance standards and manage against them and what do to if performance drops below standard.
Leaders and managers in today's business have the overall responsibility for delivering performance against the business goals, objectives and Key Performance Indicators.
It doesn't matter what the business is, it still has to perform.  Although they have the overall responsibility, leaders deliver performance through their team members.
It is hoped that the team members will just perform; however, there may be occasions where performance drops below the required standard and the leader or manager has to step in to get the level of performance back to the required standard.
Course Objectives
By attending this Managing Performance Training Course you will know:
What your responsibilities are around managing performance
How to set clear goals and objectives and monitor them
What the common causes of under-performance are
How to identify what is causing under-performance
How to have effective conversations about performance with your team members
What the other options are should performance not improve
Course Content
Here's what we cover in our managing performance training course:
Your Responsibilities, Why Get is Right?
What is Managing Performance?
What are your responsibilities surrounding managing performance?
Why do we need to get it right?
High Performing Teams and Individuals
What are the characteristics of high performing teams and individuals?
How can a leader maintain high performance?
 Setting Goals and Targets
Why set goals and targets
Setting SMART goals and targets
Monitoring progress
 Why do People Underperform?
What is underperformance?
What causes under-performance and what control do you have over it?
What is Capability and Conduct and why you need to know
How to deal with the above
Performance Discussions
Using questioning to tackle underperformance
Building a clear action plan
Holding difficult conversations
The Next Stage
Disciplinary and Grievance procedures
What to do and what to take into account
Conduct, Misconduct and Gross Misconduct
Sanctions and dismissal
Skills Practice
Simulated discussions based on today's subjects.
When you bring this course in-house, the content above can be tweaked and changed to meet the needs of your team.
Download the Course Brochure
Download a copy of our managing performance training course brochure below.
Who Should Attend our Managing Performance Training Course?
This managing performance training course is for anyone who has responsibility for setting, monitoring and managing team and individual performance.
If you want to:
Know how to manage performance effectively
Be able to increase team and individual performance levels
Have more confidence when tacking under-performance
Have a simple to use structure and process to follow when dealing with performance issues
Motivate team members to improve performance
Have a better approach to dealing with performance issues
Then this managing performance course is for you.
The course is suitable for people of all levels and in all roles and industries.
Online Training Courses
A 1 day online live virtual training course with one of our highly experienced managing performance trainers. You also get:
A highly interactive online experience
Access to MyRevolution Learning to retain access to your materials and stay in touch with your trainer
A digital copy of the course materials from the course
A digital course certificate
In-Person & Online In-House
A 1 day training course with one of our highly experienced trainers at your location. You also get
Course materials for each delegate to take away
A course certificate
Reporting on delegate evaluation
Free access to our eLearning training courses to keep your skills up-to-date
Access to MyRevolution Learning to retain access to your materials and stay in touch with your trainer
Our managing performance courses are delivered by our friendly and highly experienced trainers. We live and breathe what we talk about in these sessions as we use most of the tools and techniques ourselves on a daily bases and bring this real-world experience into the session and the examples that we use.
Managing performance is a collection of skills and approaches that can be used when someone is not achieving or performing to the expected standards, goals, targets, or objectives. Managing performance is using the skills to make the person aware and take steps and actions to improve their current levels of performance.
Yes. You are welcome to raise examples of poor performance in the course and we can use these as case studies to apply the learning to.
Open Online Course
Our Online Managing Performance course is an interactive live virtual course. The content remains the same but the delivery and approach has been re-imagined for the virtual environment. Our online training courses are delivered by Zoom.
In-House Delivery
We can also deliver this Managing Performance course just for your organisation. We can do this in-person at your office or a location of your choice or as a live virtual training course. We can deliver this via Zoom, Teams, Webex or any other platform that you are currently using and comfortable with.
Here are the most recent reviews that have been left for our Managing Performance Training Course. If you would like to see more detailed reviews then please get in touch and we can pull some data from our course evaluations together for you.
Course Delivery Methods
Here's how we deliver our Managing Performance Training Course. Click an option to see the full details.
Join our live online virtual Managing Performance training course from work or home for an interactive online learning experience.
Price per delegate includes multiple person discounts. Group booking price only applicable when delegates book onto the same course date.
Bring this Managing Performance training course in-house and train your team together at the same time.
Delivered online or in person at your business premises
Course content can be tailored to your specific requirements
Complete the form below to get a personalised quote from a member of our team.