Managing Conflict Training Course
Our Managing Conflict Training Course will introduce you to a range of skills, tools and approaches to proactively reduce and manage conflict.
Do you want to know how to proactively avoid and manage conflict?
This Managing Conflict training course is delivered as a scheduled open online training course or in-house just for your business. We deliver the course as a face to face course and a live virtual online course.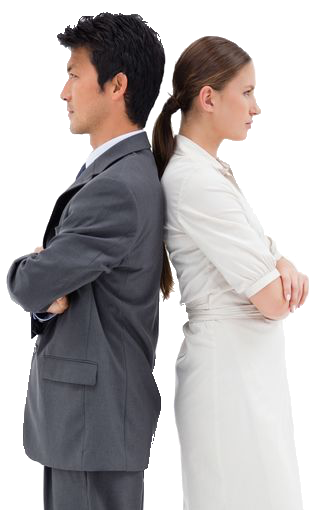 Interactive Sessions
We'll show you how to put the skills from your managing conflict course into practice
Practical Tools
Gain a toolkit to help proactively avoid conflict and manage it effectively if it does occur
Always Engaging
Our training courses have been designed to be interactive and engaging, no matter how you attend
Managing Conflict Course – Details
Course Aim
This Managing Conflict Training Course will provide you with the skills and tools to manage conflict in the workplace.
The workshop investigates some of the common causes of conflict in the workplace and the types of conflict you may need to manage. It looks at a range of tools to help with managing conflict and ways to be more proactive to avoid conflict in the first place.
Course Objectives
By attending this Managing Conflict Training Course you will:
Be able to describe what conflict is and the typical causes of it
Understand the impact that conflict has on team performance and morale
Know a range of approaches to manage conflict and define your own current style and approach
Have developed your own toolkit to draw on to manage conflict
Have strategies to proactively identify conflict situations and address them before conflict occurs
Course Content
Here's what we cover in our managing conflict training course:
What is Conflict
Defining conflict – what is it/what does it look like?
What do we find difficult about dealing with conflict?
What are the common causes of conflict in the workplace?
What do you do now?
Why Deal with It?
What's the impact on the individual, team and business of conflict?
What are the benefits of dealing with conflict?
What happens of you do nothing
What happens if it isn't handled well?
Conflict Resolution Styles
Your current conflict resolution style (Thomas Kilman)
The different styles of conflict
Hot conflict/Cold conflict
Managing Conflict Toolkit
Further use of Kilmans Conflict Mode Instrument
Interest-Based Relational Approach
OK Corral
Influencing skills
Mediation skills
Dealing with Difficult People
Having difficult conversations
Being Pro-active
How to spot potential conflict
Dealing with conflict proactively
When you bring this course in-house, the content above can be tweaked and changed to meet the needs of your team.
Download the Course Brochure
Download a copy of our managing conflict training course brochure below.
Who Should Attend our Managing Conflict Training Course?
This managing conflict training course is for anyone who needs help and support with reducing and managing conflict in the workplace.
If you want to:
Know how to manage conflict effectively
Get some insight on how to reduce conflict proactively
Understand some of the key causes for workplace conflict
Have a simple to use structure and process to follow when dealing with conflict situations
Have more confidence and feel less threatened by conflict
Understand how your own actions may cause or increase levels of conflict
Then this managing conflict course is for you.
The course is suitable for people of all levels and in all roles and industries.
Online Training Courses
A 1 day online live virtual training course with one of our highly experienced managing conflict trainers. You also get:
A highly interactive online experience
Access to MyRevolution Learning to retain access to your materials and stay in touch with your trainer
A digital copy of the course materials from the course
A digital course certificate
In-Person & Online In-House
A 1 day training course with one of our highly experienced trainers at your location. You also get
Course materials for each delegate to take away
A course certificate
Reporting on delegate evaluation
Free access to our eLearning training courses to keep your skills up-to-date
Access to MyRevolution Learning to retain access to your materials and stay in touch with your trainer
Our managing conflict courses are delivered by our friendly and highly experienced trainers. We live and breathe what we talk about in these sessions as we use most of the tools and techniques ourselves on a daily bases and bring this real-world experience into the session and the examples that we use.
It's often assumed that conflict is raised voices, arguments, and physical violence. In reality, conflict is a disagreement between people with opposing points of view. The behaviour we often associate with conflict happens when these disagreements are not effectively dealt with and emotion becomes involved.
We encourage all delegates who attend to raise and discuss real examples of past or present conflict situations (only where you can and feel comfortable to do so) and we can apply the skills from the course to these situations to see how they can help.
The course will go some way to helping you understand what you can do to change. You may also find our Assertiveness Course is a good fit here to help further.
Open Online Course
Our Online Managing Conflict course is an interactive live virtual course. The content remains the same but the delivery and approach has been re-imagined for the virtual environment. Our online training courses are delivered by Zoom.
In-House Delivery
We can also deliver this Managing Conflict course just for your organisation. We can do this in-person at your office or a location of your choice or as a live virtual training course. We can deliver this via Zoom, Teams, Webex or any other platform that you are currently using and comfortable with.
Here are the most recent reviews that have been left for our Managing Conflict Training Course. If you would like to see more detailed reviews then please get in touch and we can pull some data from our course evaluations together for you.
Course Delivery Methods
Here's how we deliver our Managing Conflict Training Course. Click an option to see the full details.
Join our live online virtual Managing Conflict training course from work or home for an interactive online learning experience.
Price per delegate includes multiple person discounts. Group booking price only applicable when delegates book onto the same course date.
Bring this Managing Conflict training course in-house and train your team together at the same time.
Delivered online or in person at your business premises
Course content can be tailored to your specific requirements
Complete the form below to get a personalised quote from a member of our team.