Consultative Selling Training Course
Our Consultative Selling Skills Training Course will show you how to increase business to business sales and business to consumer sales while building long term relationships.
We'll show you how to win new business, retain your customers and sell more business to business by taking a more consultative approach to sales.
This Consultative Selling training course is delivered as a scheduled open online training course or in-house just for your business. We deliver the course as a face to face course and a live virtual online course.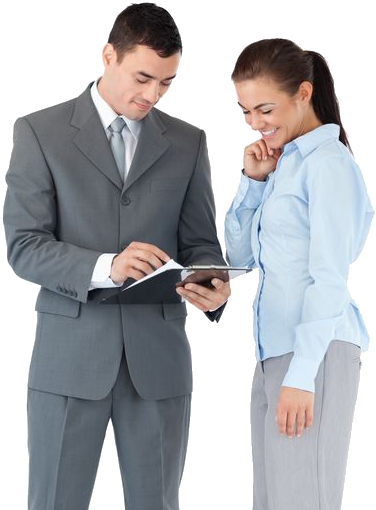 Interactive Sessions
We'll show you how to put the skills from your consultative selling course into practice
Practical Tools
Gain the tools to win more business and build long term customer relationships
Always Engaging
Our training courses have been designed to be interactive and engaging, no matter how you attend
Consultative Selling Course – Details
Course Aim
This Consultative Selling training course will provide you with a toolbox of effective business to business and business to consumer selling techniques.
It aims to provide approaches to build long-term relationships with customers by avoiding 'hard sell' and instead pushes towards finding out about the customer's needs through effective conversations.
Course Objectives
By attending this Consultative Selling Training Course you will:
Be able to build rapport with customers or clients
Know the right questions to ask to fully understand the customer or client's needs without putting on any pressure
Be able to check you have the right information from the customer or client
Be able to match products and services to the customer or client using the information you have gathered
Be able to influence effectively
Know how to stand out from your competitors
Course Content
Here's what we cover in our consultative selling training course:
What is Consultative Selling?
Difference between a normal sales approach and consultative selling
Beliefs about selling
How will buyers respond to consultative selling?
Preparing for the Sales Meeting
Researching the organisation and person/people you are meeting
What do your customers or clients need or want?  What are they buying?
Preparing yourself for the meeting
Understanding Needs
First impressions count
How to generate conversation to establish customer needs
Controlling the conversation
Gathering the right information
The Sales Process
A structure to follow to help the conversation along
Moving into the sale
The Skills
Effective questioning
Listening
Body language, tone of voice and choosing the right words
Matching Your Products and Services
Matching the features and benefits of your products to the information gathered
Ensure it doesn't feel like a sale at this point
Making it feel as though the product/service is just what they are looking for
Closing
Moving from conversation to closing sale
When you bring this course in-house, the content above can be tweaked and changed to meet the needs of your team.
Download the Course Brochure
Download a copy of our consultative selling training course brochure below.
Who Should Attend our Consultative Selling Training Course?
This consultative selling skills training course is for anyone who is looking for ways to sell more in their business and generate loyalty through long term relationships
If you want to:
Know how to sell in a more consultative way
Increase the chances your prospects will buy from you
Create a more positive sales experience for your customers
Reduce resistance and objections when selling
Motivate your customers to buy
Have a better approach to selling
Then this consultative selling course is for you.
The course is suitable for people of all levels and in all roles and industries.
Online Training Courses
A 1 day online live virtual training course with one of our highly experienced consultative selling trainers. You also get:
A highly interactive online experience
Access to MyRevolution Learning to retain access to your materials and stay in touch with your trainer
A digital copy of the course materials from the course
A digital course certificate
In-Person & Online In-House
A 1 day training course with one of our highly experienced trainers at your location. You also get
Course materials for each delegate to take away
A course certificate
Reporting on delegate evaluation
Free access to our eLearning training courses to keep your skills up-to-date
Access to MyRevolution Learning to retain access to your materials and stay in touch with your trainer
Our consultative selling courses are delivered by our friendly and highly experienced trainers. We live and breathe what we talk about in these sessions as we use most of the tools and techniques ourselves on a daily bases and bring this real-world experience into the session and the examples that we use.
Consultative selling is a sales approach where questions and conversations are used to find out as much about potential prospects as possible. This information is then used to highlight how your business offers products and services can help, support, and add value for the customer. The salesperson becomes a consultant and looks for ways to offer solutions.
Both. The skills and approaches can be used in both scenarios.
That would be telling!. We cover some examples of common sales approaches, but the session is build around our own model that we created and spend years honing to make it easy to use and deliver results.
Open Online Course
Our Online Consultative Selling course is an interactive live virtual course. The content remains the same but the delivery and approach has been re-imagined for the virtual environment. Our online training courses are delivered by Zoom.
In-House Delivery
We can also deliver this Consultative Selling course just for your organisation. We can do this in-person at your office or a location of your choice or as a live virtual training course. We can deliver this via Zoom, Teams, Webex or any other platform that you are currently using and comfortable with.
Here are the most recent reviews that have been left for our Consultative Selling Training Course. If you would like to see more detailed reviews then please get in touch and we can pull some data from our course evaluations together for you.
Course Delivery Methods
Here's how we deliver our Consultative Selling Training Course. Click an option to see the full details.
Join our live online virtual Consultative Selling training course from work or home for an interactive online learning experience.
Price per delegate includes multiple person discounts. Group booking price only applicable when delegates book onto the same course date.
Bring this Consultative Selling training course in-house and train your team together at the same time.
Delivered online or in person at your business premises
Course content can be tailored to your specific requirements
Complete the form below to get a personalised quote from a member of our team.