Emotional Intelligence Training Course
Our Emotional Intelligence (EQ) training course will provide skills and approaches to improve your interpersonal skills, manage your emotions and build better relationships.
Gain a better understanding of yourself and others which in turn will help reduce conflict and increase your confidence when working with others.
This Emotional Intelligence training course is delivered as an in-house just for your business. We deliver the course as a face to face course and a live virtual online course.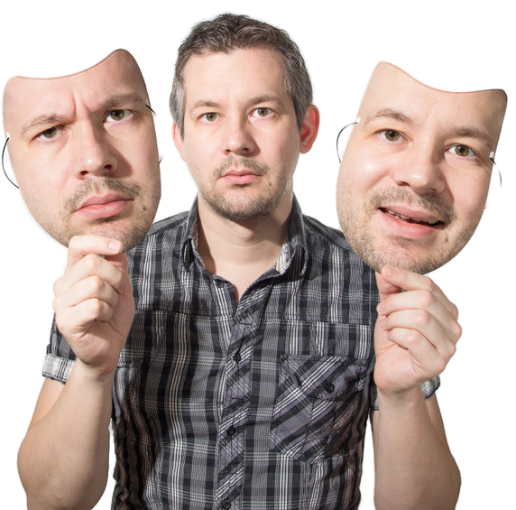 Interactive Sessions
We'll show you how to use emotional intelligence in a range of different situations
Practical Tools
Gain a toolkit of skills and techniques that will help you to become more emotionally intelligent
Always Engaging
Our training courses have been designed to be interactive and engaging, no matter how you attend
Emotional Intelligence Course – Details
Course Aim
This Emotional Intelligence training course will show you how improved performance and better relationships can be formed by understanding how our behaviour impacts on others.
The course looks at how improving inter-personal skills can improve relationships and how we can develop an 'all-round improved attitude' by understanding more about ourselves, our emotions and behaviour.
Course Objectives
By attending this Emotional Intelligence Training Course you will:
Know what Emotional Intelligence (EQ) is and how to use it
Understand how self-limiting beliefs and restrictive talk can impact on our emotions and behaviour
Be able to recognise triggers to negativity and how to combat them
Have a greater understanding of how our own behaviours impact on others and our relationships with them
Have an increased self-awareness of themselves and how to use this to improve their own individual performance
Course Content
Here's what we cover in our emotional intelligence training course:
What is Emotional Intelligence?
An introduction to what Emotional Intelligence is
Why be more emotionally intelligent?
How your brain works
The core Emotional Intelligence competencies
Self-Awareness
Where are you now?
What does this mean and how it might be holding you back
Understanding your emotional triggers and how this translates into behaviour
Being Emotionally Intelligent
Looking at some core Emotional Intelligence models and translating these into workable tools
Understanding empathy and how to demonstrate it
How to use Emotional Intelligence to engage others
Managing your own and the emotions of others
Managing Yourself
Understanding your emotional triggers
Maintaining positivity
Reducing stress levels
When you bring this course in-house, the content above can be tweaked and changed to meet the needs of your team.
Download the Course Brochure
Download a copy of our emotional intelligence training course brochure below.
Who Should Attend our Emotional Intelligence Training Course?
This emotional intelligence training course is suitable for anyone at any level or any industry.
If you want to:
Feel generally better about yourself and more confident and positive
Have a better understanding of how your emotions impact on others
Become more self-aware
Understand what drives emotions in others
Then this emotional intelligence course is for you.
In-Person & Online In-House
A 1 day training course with one of our highly experienced trainers at your location or online. You also get
Course materials for each delegate to take away
A course certificate
Reporting on delegate evaluation
Free access to our eLearning training courses to keep your skills up-to-date
Access to MyRevolution Learning to retain access to your materials and stay in touch with your trainer
Our emotional intelligence courses are delivered by our friendly and highly experienced trainers. We live and breathe what we talk about in these sessions as we use most of the tools and techniques ourselves on a daily bases and bring this real-world experience into the session and the examples that we use.
Emotional intelligence is the ability to understand and control your emotions and evaluate how your emotional state translates into behaviours that others see.
While emotional intelligence is a psychological theory, we take this and translate this into workable and practical tools that you can easily use. We don't go into the depths of the theory but focus on the tools and techniques.
IQ stands for "Intelligence Quotient". This is a measure of a person's relative intelligence. Emotional Intelligence , also known as EQ, is the ability to identify and manage your emotions and the emotions of others.
In-House Delivery
We currently only deliver this emotional intelligence course just for your organisation. We can do this in-person at your office or a location of your choice or as a live virtual training course. We can deliver this via Zoom, Teams, Webex or any other platform that you are currently using and comfortable with.
Here are the most recent reviews that have been left for our Emotional Intelligence Training Course. If you would like to see more detailed reviews then please get in touch and we can pull some data from our course evaluations together for you.
Get a Quote
Bring this Emotional Intelligence training course in-house and train your team together at the same time.
Delivered online or in person at your business premises
Course content can be tailored to your specific requirements
Complete the form below to get a personalised quote from a member of our team.